Website Redesign
Why website redesign important to you?
It is very common today for business to have both the corporate website and the business name card. People is used to learn about the business and her products and/or services by browsing the corporate website via internet and then make business decision. Hence, it is important for the business to build customer's trust and good corporate image thru the professional looking, search engine friendly, and easily-browsed website.

Moreover, it not only represents corporate image but also plays an important role for a corporate website in business operation, customer services, and emarketing. In order to meet the business ever-changing requirements, it is important to periodically review the present website, the business condition, and the web strategy to see if the website redesign and renew is needed.


When do you need website redesign?

Generally speaking, the website redesign and relaunch is requested in the following condition:

an organizational re-structure
a change in service and product
a rejuvenated brand strategy
poor website conversion rate
webpages unable to be indexed by search engines
eCommerce development
web technology upgrade
meet the mobile trend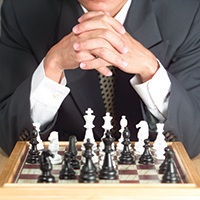 What is our website redesign service?
For website redesign and relaunch, we offer one-stop service and solution:
If you would like to learn more about our website redesign and renew plan, Contact Us Now