HTML Web Design Plan
HTML Web Design package is suitable for the websites with less update frequency. For the frequently-updated websites, you may consider the CMS (Content Managment System) web design plan which allows the users to add or amend the website contents via internet at any time. For mobile and tablet PC browers' best performance, you may consider responsive web design or mobile web design.
HTML Web Design Services (Basic Plan - HKD1,600) includes:

A static banner
5 HTML web pages (A4 size, one language) (search engine friendly web structure)
Website submission to major search engines such as Yahoo, Google, etc.
Upto 2 revisions (during web design and production process)
Website backup CD for retention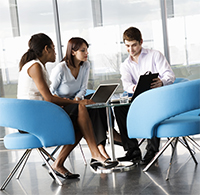 Optional:
International domain registration: dot com/ net/ org/ biz - HKD120/year
HK domain registration: dot com.hk - HKD200/year
Dot HK domain registration - HKD250/year
Remarks:
The exact amount of investment depends on the HTML web design requirements, special features, functions and number of web pages to be created. The quote for the web site design is subject to our final confirmation.

The text content should be provided in the Ms word format and the pictures in the jpg format.

Please instantly fill in the web design requirement analysis form to us for further assistance or quote. Act Now.